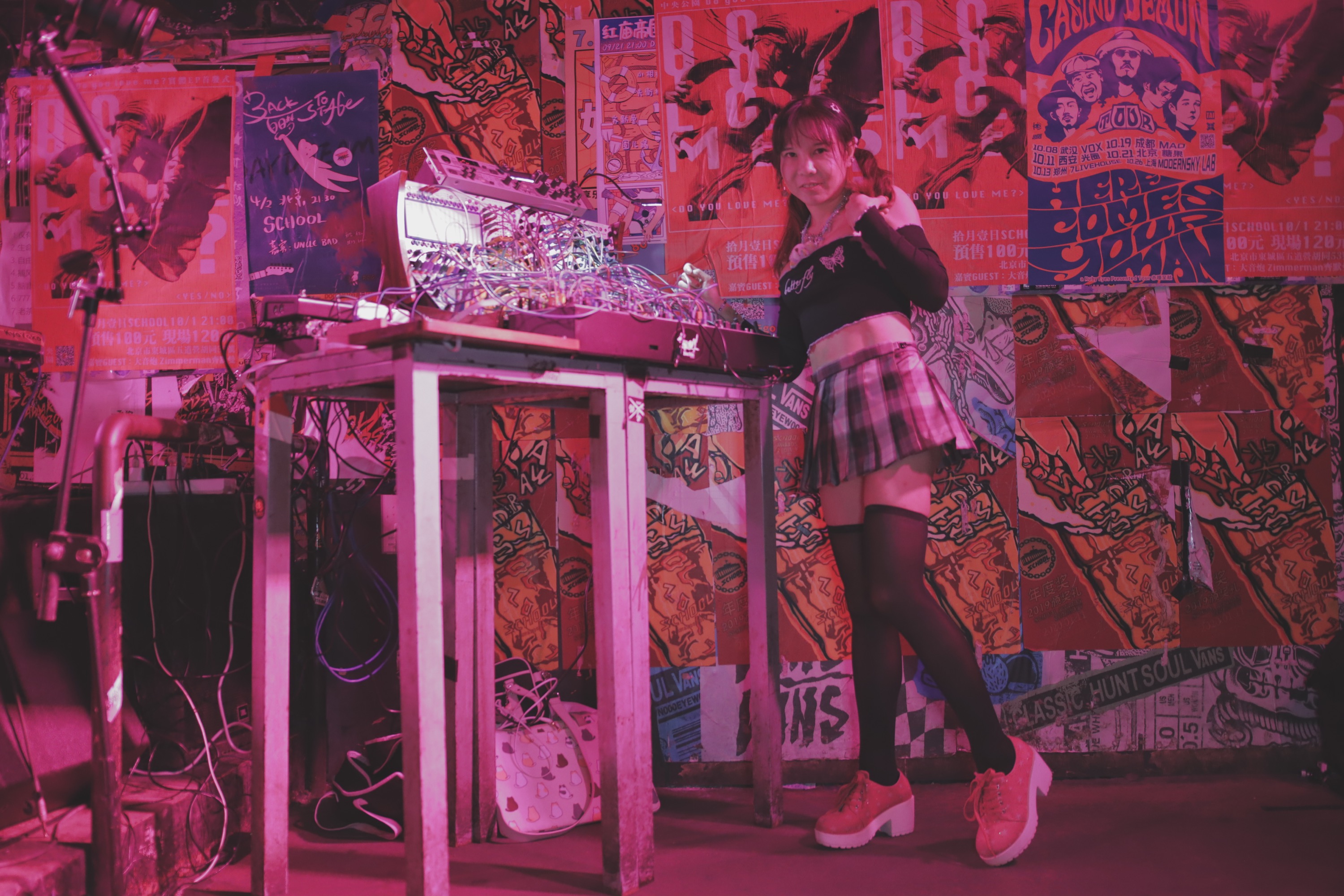 Tamix, a professional artist of improvisational electronic live music and visual arts, refusing to perform with computer programs or software, specializes in unprepared visual creativity, and music performance with standalone gear to demonstrate physically natural effects as atmosphere changes likewise. With Buchla 200e, her live improvisation has created an impressively unique mode filled audiences with experimentally rhyming tune.
As a very unusual artist in China who creates visual arts with Eurorack video modular synthesizer, vector arts with Eurorack audio modular synthesizer, psychedelic light show with the work of nature, glitch arts with DIY gears, Tamix is an avant-guard showing distinct arts.
Given the great affection for ACG culture, being the founder of Midifan, a music tech portal leading thousands of people to the industry, meanwhile, the co-producer of several official albums for Hatsune Miku, Tamix loves skateboarding as well.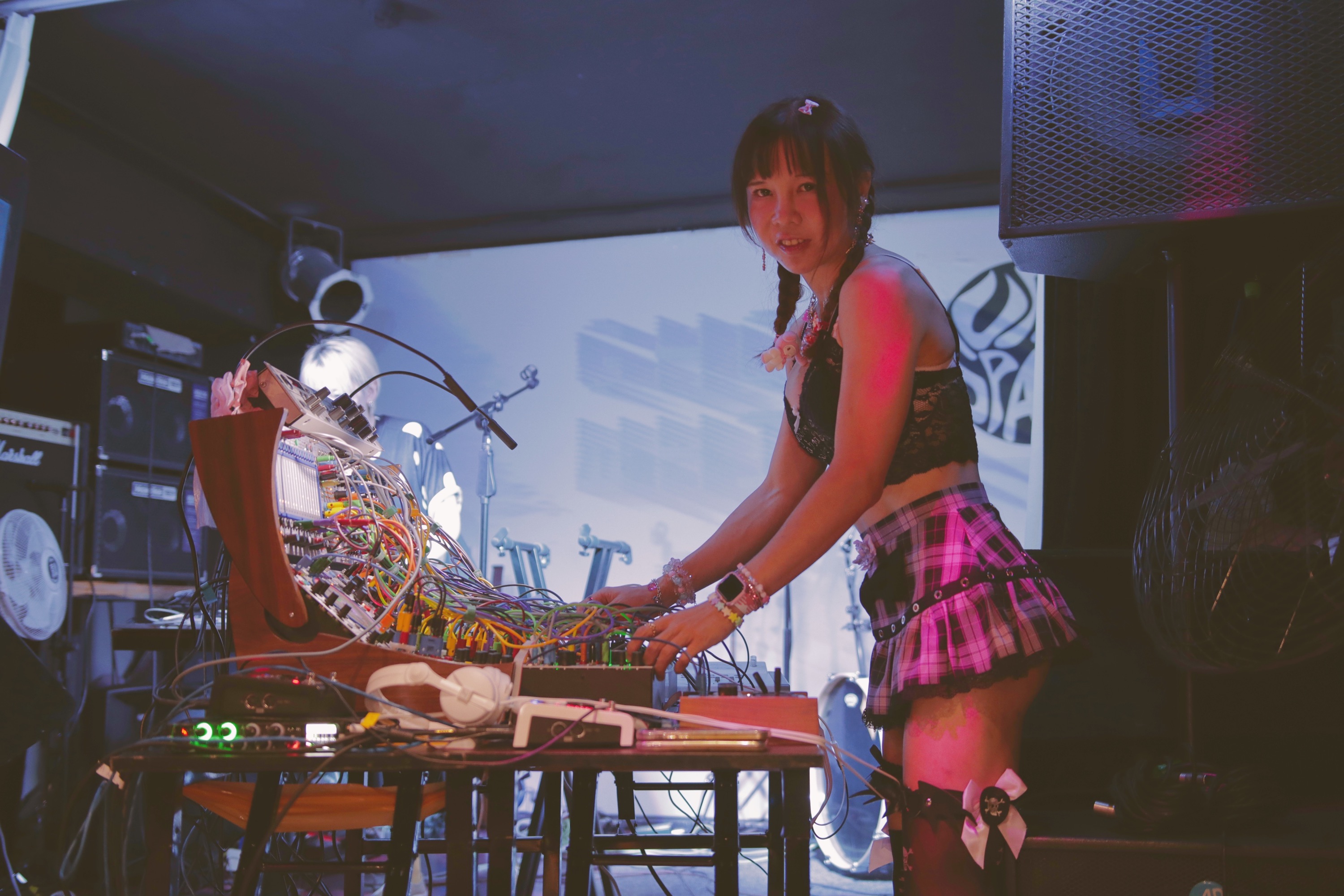 tamiX是一位现场即兴创作电子音乐和视觉艺术家。拒绝使用电脑和软件,tamiX更喜欢利用独立的硬件设备和纯自然的物理形式根据现场氛围进行即兴的音乐演奏和视觉创作。tamiX的现场即兴音乐创作以少有的Buchla 200e为基础,创造出集实验性和音乐性于一身的独特声音风格。
tamiX的即兴的视觉艺术创作也是剑走偏锋,她是国内少有的用eurorack视频合成器创作视频,用eurorack音频视频合成器创作vector arts,用自然界物品和液体做psychedelic light show,用feedback和自制设备做glitch arts的艺术家。
tamiX也是引导众多音乐人走上音乐道路的音乐科技媒体Midifan的创始人。tamiX喜爱二次元,联合制作了多张初音未来官方授权专辑,也是一位滑板girl。